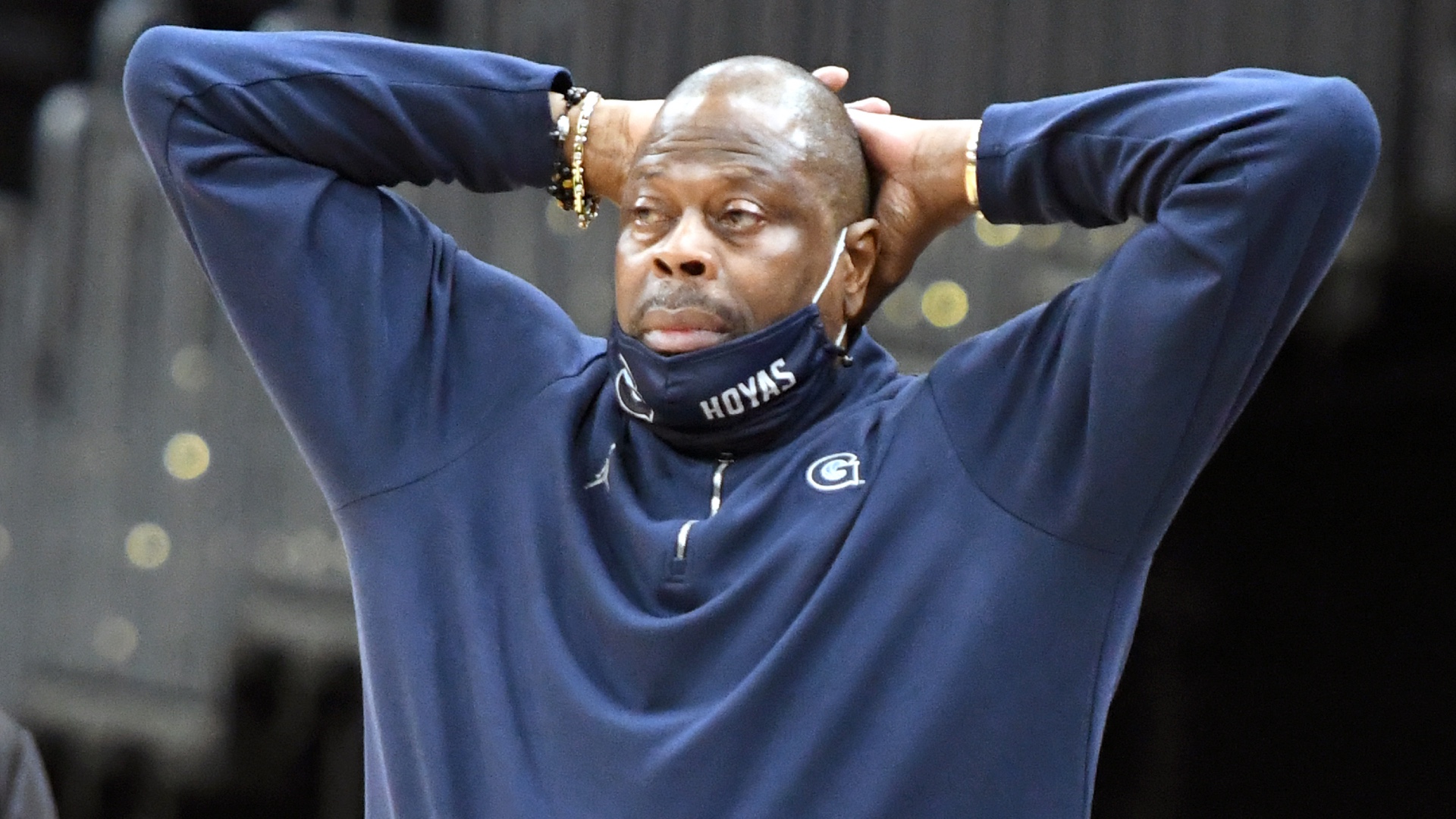 The legend of Georgetown, who became head coach Patrick Ewing, was not satisfied with his team's performance against Marquette on Friday night. The Hoyas lost at home 92:64 in the opening match of the Great Eastern Conference.
This was Georgetown's first competition in almost a month after his last four games were postponed or canceled due to COVID-19 problems on the team. Hoyas (6-6, 0-1 Big East) last played on December 18, losing to TCU 80-73. The extended break didn't seem to help them on Friday, as they shot 29.9 percent of the field.
Ewing did not hold back when he expressed his disappointment with the team during his post-match press conference. Before leaving the meeting, he expressed his feelings about the team's mistakes. Reporters who were present said he had "run out" of the media room.
"We didn't compete," Ewing said of Georgetown's men's basketball website. "We haven't made all the effort we needed to make it. If we want to be successful in the Great East, we have to compete every night."
MORE: Remembering Glenn Robinson's reign as Purdue's big dog
Ewing has been in Georgetown 68-65 since he was appointed head coach before the 2017-18 season. As a player, he helped bring Hoyas to the 1984 NCAA Tournament and two other title games. In the 1985 NBA Draft, he was named No. 1 by the Knicks.
Ewing played the late John Thompson in Georgetown. Thompson led Hoyas to three Final Fours and one national championship in 27 seasons. The Hall of Fame coach died in August 2020. Ewing referred to Thompson in his Friday answers.
DeCOURCY: Mike Krzyzewski ponders before leading Duke for the last time
"As a player who helped build this program, I'm disappointed with my team's performance," Ewing said. "It's not about basketball in Georgetown. Big John is rolling in the grave for the performance we did tonight."
Patrick Ewing is upset. I said the empty team didn't compete enough.
"Big John turns over in the grave"
It is said that everyone is on notice.
Then he got up and left his media show.

– Kareem Copeland (@kareemcopeland) January 8, 2022
DeCOURCY: Bob Huggins' idea to replace NCAA Tournament for Power 5 Madness fails with logic
Georgetown matches this season come a year after Ewing led Hoyas to the Big East Tournament and the NCAA. They lost in the first round of the NCAA to Colorado.
This year's team will try to break their conference record in their next match, on Thursday, January 13, when they will play Butler.