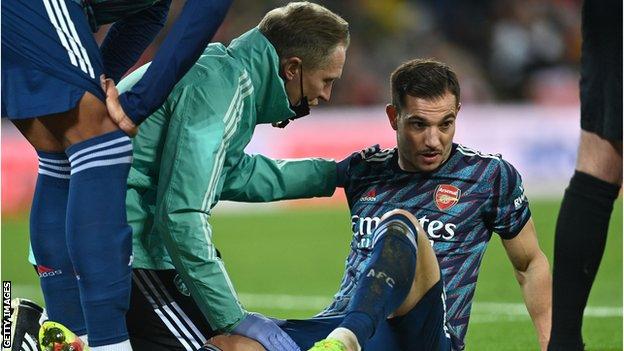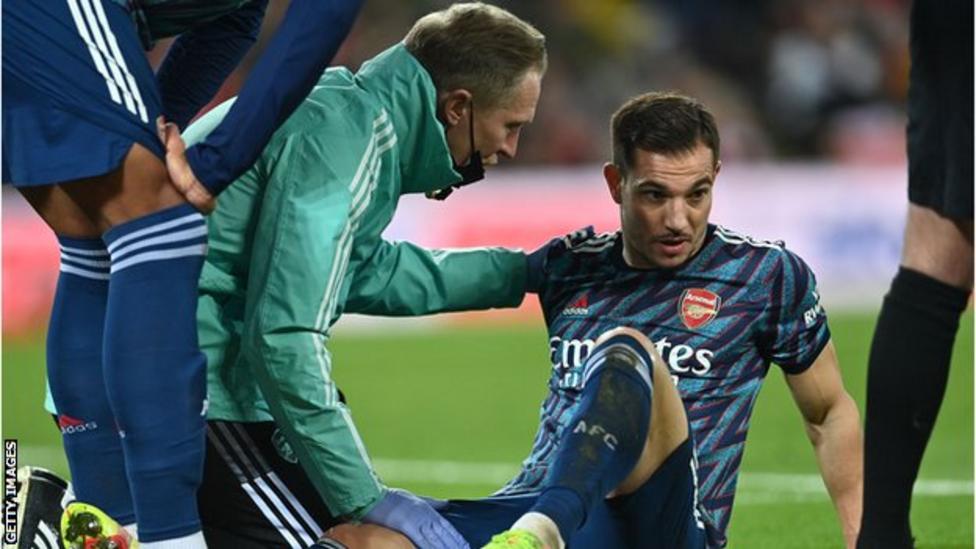 Arsenal's Sunday derby in North London against Tottenham has been postponed because the Gunners don't have enough players to build their team.
"The decision is the result of a combination of COVID-19, current and recent injuries and players in international service at the African Cup of Nations," the Premier League said.
It is the 21st highest match that has been postponed this season due to Covid.
Premier League rules state that a club must play a match if it has 13 players in the field and one goalkeeper.
Arsenal have Thomas Partey, Mohamed Elneny, Pierre-Emerick Aubameyang and Nicolas Pepe in the Nations Cup, while Cedric Soares, Bukayo Saka and Calum Chambers were injured in the first match in the Carabao Cup semifinals. on Thursday against Liverpool.
Granite Xhaka is also suspended after being eliminated in the first half at Anfield and Martin Odegaard missed the match due to illness.
The Gunners said they "reluctantly" asked for a postponement and were "disappointed" that the match had to be called off.
This is the second Premier League game scheduled for this weekend, which will then be postponed Burnley's match against Leicester City was recalled on Friday due to Covid-19 and injuries in the Clarets camp.
The Premier League said: "All clubs can request a postponement if Covid-19 is a factor in their application.
"Postponement rules are designed to protect the well-being of players and employees while maintaining the sporting integrity of the competition."
"Club applications are assessed on a case-by-case basis based on existing rules and adapted Covid-19 deferral guidelines, implemented in light of the Omicron variant," the statement added.
"The committee examines a number of factors, including the club's ability to build a team, the condition, severity and potential impact of Covid-19, and the ability of players to safely prepare and play.
"Details in all applications are checked by the league's professional staff before the board makes a decision."